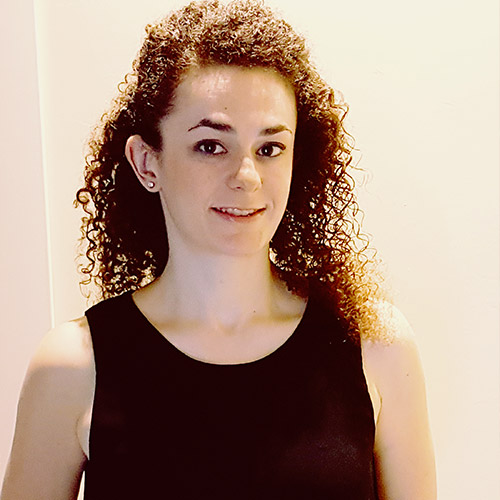 Studia danza classica dal 1992 superando tutti gli esami della RAD (Royal Academy of Dance di Londra) fino al livello Advanced 2 ottenendo così la qualifica ARAD.
Nel corso degli anni partecipa a stages e lezioni con importanti insegnanti tra i quali Joy Ransley, Karen Berry, Elaine Rea, Elisabetta Hertel, Silvana Burtulla, Guido Marni, Laura Madden, Michele Vegis, Cristina Zatti, Joanne De Souza, Roberta Botti e Svetlana Kusnezova.
Nel 2004 inizia a insegnare danza classica e dal quel momento collabora con diverse scuole di Milano e dell'hinterland milanese.
Dal 2010 lavora come ballerina in diverse produzioni teatrali per La Compagnia del BelCanto di Milano.
Nel 2011 diventa insegnante di danza classica RAD RTS (Royal Academy of Dance Registered Teacher) e contemporaneamente si laurea in Scienze umanistiche per la comunicazione (curriculum teorie e metodi de linguaggio e della comunicazione per lo spettacolo) presso l'Università degli Studi di Milano.
Da anni prepara gli allievi agli esami della Royal Academy of Dance, alcuni dei quali hanno ottenuto borse di studio e menzioni a scuole estive e concorsi o sono stati ammessi alla Scuola di Ballo del Teatro alla Scala.
Nel 2012 consegue l'Attestato Postural Pilates Matwork Teacher – Primo Livello della PPM (Postural Pilates Method) e inizia a lavorare come istruttrice di pilates in diversi studi e palestre di Milano e dell'hinterland milanese.
Dal 2014 è STOTT PILATES® Certified Instructor for Matwork & Reformer, Level 1. 
Dal 2015 è Tecnico specializzato in danza classica – Secondo Livello, attestato rilasciato da CNS LIBERTAS, riconosciuto sul territorio nazionale dal CONI.