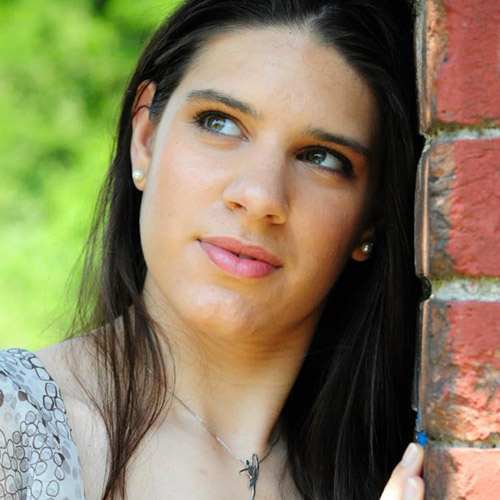 Inizia a studiare danza classica metodo Royal Academy of Dance  all'età di 4 anni e consegue i diplomi fino al livello Advanced 2 dei Vocational Graded Examination in Dance.
Si avvicina anche ad altri stili studiando modern, jazz metodo ISTD (Imperial Society of Teachers of Dancing) e consegue i diplomi fino all'ultimo livello (Advanced 2), contemporaneo, musical e tip tap con vari insegnanti tra i quali: Annamaria Grossi, Giuseppe Carbone, Monica Perego, Elaine Rae, Joanne De Souza, Annamaria Prina, Alen Bottaini, Elias Garcia Herrera, Marco Batti, Claudio Grimaldi, Manuel Frattini,  Lucia Perego, Stefania Pigato, Roberto Giuffrida, Cristian Ginepro, Ilaria Suss, Pietro Pignatelli, Teresa Hall e altri ancora.
Partecipa come ballerina ad alcuni eventi tra cui la convention per club beautè e nel 2017 come corpo di ballo dello spettacolo "Sogno di una notte di mezza estate " messo in scena dalla Lost Theatre Company.
Dal 2013 inizia a insegnare danza classica per i corsi di propedeutica e danza moderna.